Japan's BONX, the GoPro of Communication enters US Market with BONX Grip
Active Gear Review is supported by its audience. If you purchase through links on our site, we may earn an affiliate commission.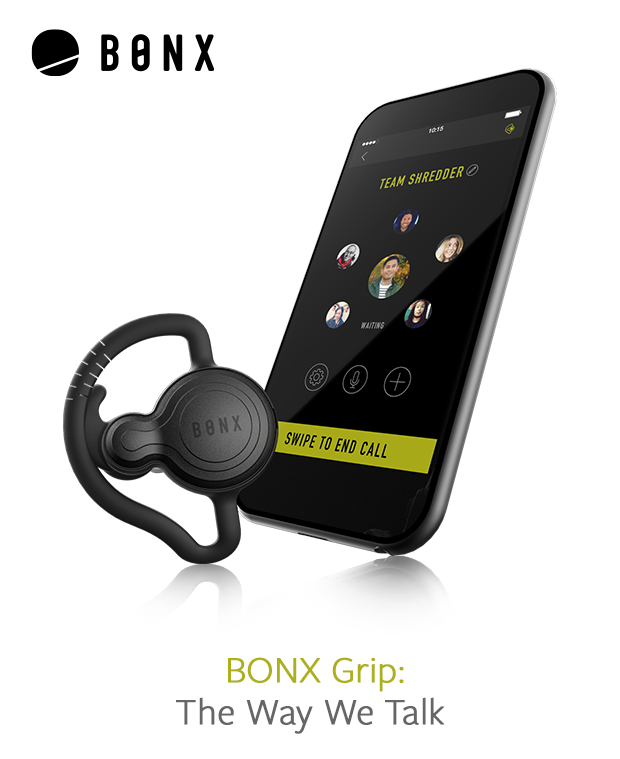 BONX, the Japanese company that is re-imagining the art of communication, has announced their entry into the American market this Fall. Launched late last year, BONX first product is, the BONX Grip, a Bluetooth connected earpiece driven by a custom smartphone app that lays claim to one of the most well-funded crowdfunding campaign ever in the Japanese market. BONX Grip comes in four colors and sells for a suggested retail price of $139. Consumers are able to pre-order BONX Grip via the crowdfunding campaign on Indiegogo.
BONX was founded by Takahiro Miyasaka, an avid snowboarder and outdoorsman who now serves as their CEO. "Snowboarding has been my passion for over ten years. I love the enjoyment that me and my crew share when we have an epic day on the snow. I wanted to be able to make that better by being able to talk live while we are riding. That is why I created BONX."
"The first versions of Bonx have already had some well-known names give them early trials as part of the lead to the North American launch. Photographer Scott Serfas, legendary pro riders Devun Walsh and Ikka Backstrom, Swedish rider turned ad director Johan Polhem, former Canadian National Snowboard Team Head Coach Colin Blake and Vancouver based Board Sports industry sales veteran Jason Demers are all part of the original group that have ridden with Bonx and with their feedback helped company founder Takahiro Miyasaka fine tune the product."
A Bluetooth earpiece, BONX Grip connects to an original smartphone app to facilitate unique group conversation, which only transmits voice when a user speaks and is optimized for outdoor environment with unstable cellular reception. Dual microphones with multilayer wind and noise reduction technology ensure crystal-clear speech, and there is no distance limit, thanks to data transmission over standard cellular networks. BONX Grip is water and shock-resistant. It's uniquely designed to stay put during rigorous outdoor activities, and maintains maximum comfort with a choice of three different sized earbuds.
For more information please visit: https://BONX.co